Friday, September 18, 2020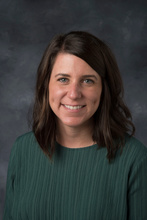 The Iowa Online Nurse Residency Program is blazing a new trail in the world of transition to practice. What originated 10 years ago in response to the Institute of Medicine's Future of Nursing report, the program has evolved into a robust and innovative program that advances nursing research and provides ongoing education for recent graduate nurses.
Iowa Online Nurse Residency Program Director Nicole Weathers provides more details in her article "Innovation in Nurse Residency: Blazing a Trail with Online Technology," which appears in Nursing Education Perspectives, the research journal of the National League for Nursing.
Click here for the article's abstract and additional information.
# # #