The College of Nursing Building

 features
Active learning classrooms

Collaboration spaces

Learning commons

Felton Student Success Center

A computer lab

A well-equipped kitchenette
---
Technologies available in classrooms
Mersive Solstice wireless content sharing, projection and in-room collaboration platform  

Video Conferencing Equipment with HD cameras and ceiling array microphones

Multiple lapel and handheld microphones in each classroom 

Panopto Lecture Capture 

Web-conferencing (Zoom, Microsoft Teams) 

Assistive Listening Device (Telecoil) 
---
Our student success initiatives include tutoring, supplemental instruction, and BSN admissions essay workshops.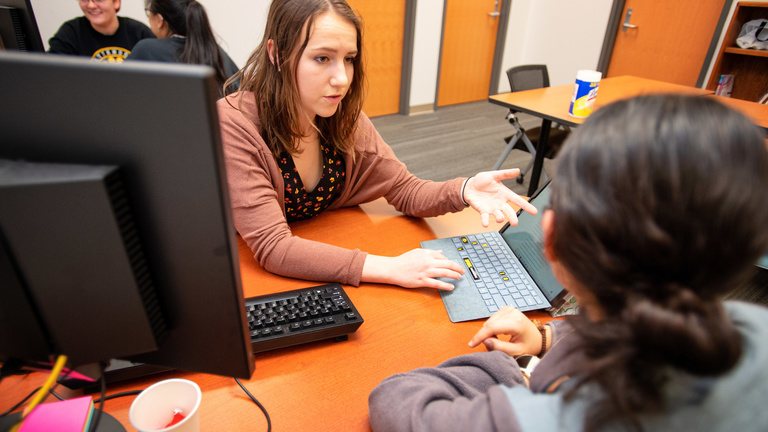 Every effort is made to ensure the success of students in the College of Nursing. Students can arrange for tutoring services through the Office of Prelicensure Student Services.
Students who would like to become a tutor must have a minimum nursing GPA of at least 3.25, a cumulative GPA of at least 3.0, and faculty approval. Students may earn credit or money for tutoring. Learn more about current opportunities here.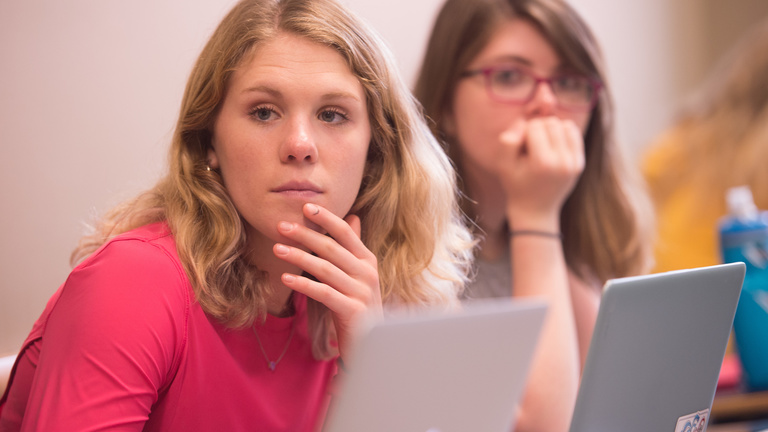 Nursing Supplemental Instruction is available to Nursing and Nursing Interest students for help in mastering content in select pre-requisite courses.  Students can connect with the College of Nursing Supplemental Instruction program by contacting Valerie Garr (Valerie-garr@uiowa.edu)