Wednesday, March 30, 2022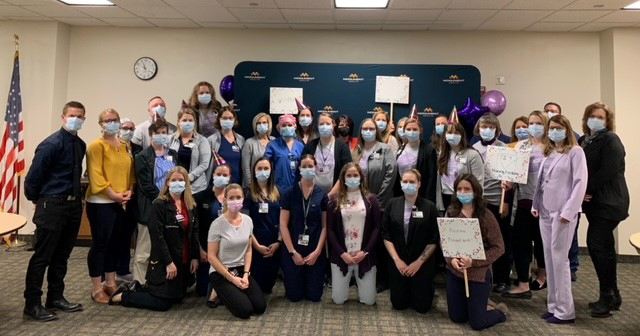 Monument Health, Rapid City, SD, was recently awarded accreditation by the American Nurses Credentialing Center (ANCC) for the Practice Transition Accreditation Program (PTAP). The credentialing is for their Nurse Residency Program.
"We are so proud of the work of our Monument Health team – new graduate nurses, preceptors, nurse leaders, and mentors. This recognition means we provide best-practice opportunity and mentoring for our newest RNs, and the work continues!" said Monument Health Nursing Professional Development Practitioner, Holly K. Perli, BSEd, BSN, RN.  
PTAP accreditation is awarded to organizations that demonstrate excellence in transitioning nurses to new practice settings. The ANCC Practice Transition Program standards provide residency programs with the framework needed to improve structures and processes by creating robust, comprehensive programs for nurses transitioning into the profession. 
Monument Health's Nursing Professional Development team has been a proud partner of the Iowa Online Nurse Residency Program since 2017. "We would like to say thank you to the Iowa Online Nurse Residency Program for their support over many years. They've been a great partner," said Chief Nursing and Performance Officer, Nicole Kerkenbush.
Interested employers should contact nicole-weathers@uiowa.edu for more information or schedule a time to visit 1:1, to learn more.
Nicole Weathers, MSN, RN, NPD-BC
Program Manager