Thursday, August 13, 2020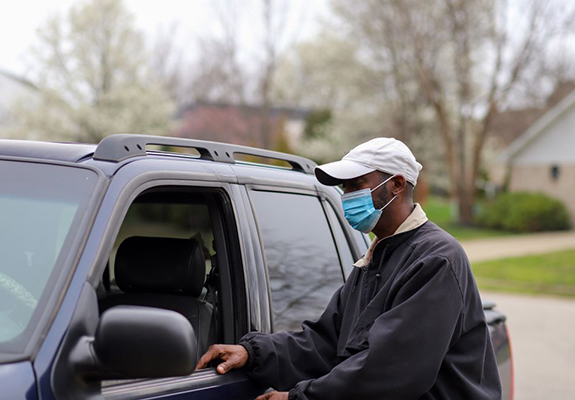 UI Health Care – The Loop | 8-6-2020
Why are African American and Black-identified people dying more often and being hospitalized more often during COVID-19?
While everyone is at risk of contracting COVID-19, the CDC says history proves severe illness and death rates tend to be higher for certain groups, especially racial minority populations, during public health emergencies.
Black Americans represent only 13 percent of the U.S. population, yet they make up nearly 33 percent of hospitalized cases of COVID-19, according to research from Johns Hopkins University.
Here in Iowa, according to the COVID Tracking Project Racial Data Dashboard, Black Iowans comprise about 4% of the state population but 11% of COVID-19 cases and 5% of COVID-19 deaths in the state.
What factors are in play to account for such a difference? And how can health care providers work to address these disparities?
UI Health Care has established a Diversity, Equity and Inclusion Task Force charged with developing recommendations—due by the end of the calendar year—for achieving meaningful change within the organization.
The task force includes a work group that will, among other things, focus on racial disparities in health care. As a prelude to that important work, and to help understand the historical context for disparities in health care, three University of Iowa health care providers shared their views on racial disparities during COVID-19.
Social determinants of health
It's important to understand the condition of health for Black Americans during this pandemic, according to Janette Taylor, PhD, RN, WHCNP-BC, FAAN, an associate professor in the College of Nursing. Her research has focused on race and ethnicity as a variable in nursing research.
Click here to read the full article by UI Health Care's The Loop
# # #