Tuesday, January 29, 2019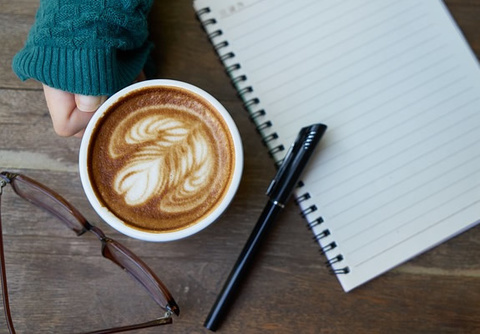 Where has the time gone?! Personally and professionally the pace just does not let up. What great timing since we recently covered the topic of time management! I guess now is probably as good of a time as ever to reflect on my time management skills. Throughout nursing school, they talk about time management. During clinical, we were lucky enough to be started off slow with one patient and gradually worked towards a full patient load. However, I heard from others in the program that many of them never had the opportunity to take a full patient load independently before their first position. I can't imagine not having the opportunity during school to do this! Gradually working into a full patient load gave me the chance to work on my time management skills and while I feel that I was personally prepared for many aspects of nursing, time management can always use improvements.
The modules in this program cover the topics of time management, prioritization, and delegation which give specific strategies on how to manage time effectively. Specific strategies include things like using a cheat sheet, setting times as guides for your progress, planning ahead and always assuming the unexpected will happen (because it does), keeping current with your charting, especially in real-time whenever possible. Real-time documentation is one I think many new nurses struggle with and was a strategy that we discussed at great length during our webinar discussion. I have really worked on making an effort to increase my real-time documentation even more since this discussion and I do think it has helped me to manage my time even better.   
Other tools discussed in the modules that I have already been using are 'cheat sheets' and 'planning ahead'. Personally, I love using lists to plan my day both in my personal life and when I am at work caring for patients. My dad makes fun of me because I draw check boxes for the satisfaction of checking them off when I have completed something. At work I use this for those tasks that I must complete; assessments, charting a Braden or Fall Score, or even specific med pass times. The boxes give me a visual cue where to start and how my day is going. Not only does this help me stay organized, but it also helps me plan ahead. If I am in a good place and can work ahead, then I do. This also helps me to easily reprioritize and avoid feeling overwhelmed when a new admission comes in or something suddenly changes in my patient's condition.
All of these tools, while very important for nursing, can also be used in real life to help with time management. (Something I thought I was handling fine, but my lack of reflecting lately may prove differently.) Nursing is a high-stress, fast-paced job. Understanding time management is very important and for some, real life is a great place to start/practice. Just like the last two months for me, days can drastically change and time can get away from us. Using the strategies and tools discussed in this program, or learned previously, can help make time management easier. Every new nurse needs to find what works best for them. For me, making lists and checking boxes keeps me organized so I can manage my time, plan ahead, and easily re-prioritize as necessary. 
Abby Schubert, BS, RN
RN-MSN (in-progress), Clarkson College
Montgomery County Memorial Hospital
Emergency Room and ACU Nurse
Click Here for more information about Abby