Thursday, January 14, 2021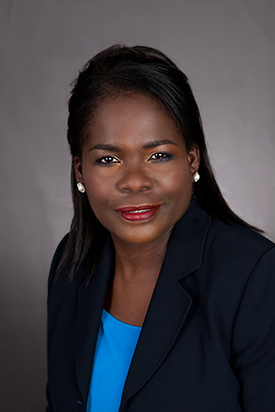 By Jamie Nicpon | Office of Communications & Marketing | 1-14-2021
Clinical Professor Maria (Lindell) Joseph, PhD, RN, FAAN, has been selected as a Fellow of the American Organization for Nursing Leadership (AONL).
This Fellow designation recognizes a nurse leader's sustained contributions to the specialty of nursing leadership, commitment to service, and influence in shaping health care.
"I have always strived to be a catalyst of change for nurses, nurse leaders, and health care organizations," said Dr. Joseph. "On a daily basis, I continue to envision new methods to influence the complexity of nursing, nursing leadership development, and health care delivery. This designation is a validation of my passion. I am grateful to my mentors and support systems for this recognition."
Dr. Joseph is one of 10 inductees in AONL's 2021 Class of Fellows, which will be formally introduced at the organization's annual conference, July 11-14, 2021, in Washington, D.C.
# # #
About the American Organization for Nursing Leadership
As the national professional organization of more than 10,000 nurse leaders, the American Organization for Nursing Leadership (AONL) is the voice of nursing leadership. Our membership encompasses nurse leaders working in hospitals, health systems, academia and other care settings across the care continuum. For more information, visit www.aonl.org.