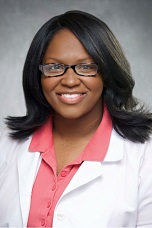 Dr. Lynette Cooper recently joined Dr. Gerry Clancy and Dr. Denise Martinez on a Rounding@IOWA podcast to discuss the current state of health disparities in the United States, including how we got here and reasons to feel hopeful for the future. 
Listen here. (CME credit is available.)
Dr. Cooper was also recently interviewed by NPR News about Black maternal health care. Read and listen to the newscast here.