Tuesday, January 25, 2022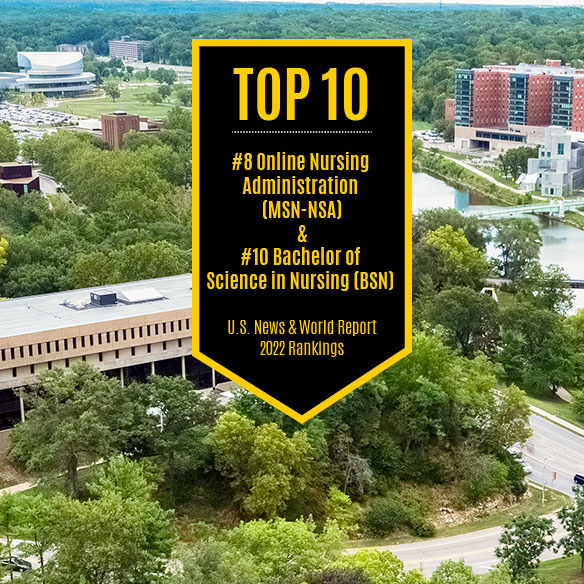 In its latest ranking of online nursing administration programs, released January 25, 2022, U.S. News & World Report ranked the College of Nursing Master of Science in Nursing-Nursing Systems Administration (MSN-NSA) degree No. 8 in the country. The rankings are based on multiple factors, including engagement, services and technologies, faculty credentials and training, and expert opinion.
"At this time in health care, this ranking is truly a validation of our hard work to equip students with the tools and strategies to navigate the changing landscape, to support the workforce, and to ensure future change, both organizationally and socially," said health systems/administration program director, Dr. M. Lindell Joseph.
The MSN-NSA degree builds on the University of Iowa's legacy as a top-ranked program that prepares nurse leaders to serve in a variety of managerial and leadership capacities in all practice environments. The program is designed to ensure that students become well-versed in managing teams and delivering care to diverse settings and populations, while also equipping them with tools to innovate and create change.