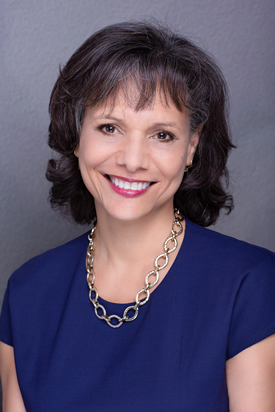 By Jamie Nicpon | Office of Communications & Marketing | 4-8-2021
Associate Professor Lisa Segre has been selected to receive the College of Nursing's second annual Distinguished Scholar Award.
The purpose of this scholar designation is to recognize outstanding faculty contributions of a mid or senior faculty member who has a distinguished career in advancing nursing science, education and/or practice through scholarship. Recipients have a proven track record of providing leadership in advancing research and/or scholarship in a field that contributes to nursing science knowledge and practice improvements.
Dr. Segre has become renowned for the development and evaluation of maternal depression screening and treatment programs with an emphasis on low income and ethnic minority women.
"Dr. Segre has established herself to be a distinguished scholar and has advanced knowledge for nurses and other health care providers in the area of improving the emotional well-being of Iowa mothers," said Sandra Daack-Hirsch, interim executive associate dean, who nominated Dr. Segre for the award. "As a past recipient of the college's Collegiate Teaching Award, Dr. Segre has consistently proven to be a highly-effective teacher and mentor."
In 2021, Dr. Segre was also selected by the Council on Teaching to receive the President and Provost Award for Teaching Excellence. 
# # #