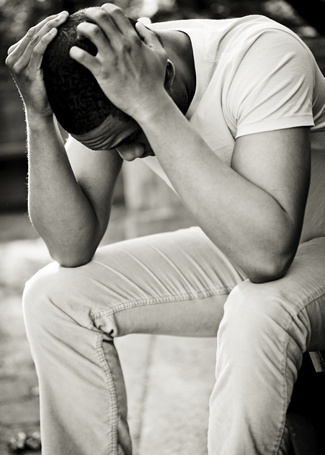 Addressing a mental health care crisis
America's mental health care system is in disarray. A lack of providers who can diagnose mental health disorders, prescribe medications, and provide therapy leaves millions of Americans who desperately need mental health care out in the cold. The latest evidence comes from an assessment by the American Psychiatric Nurses Association that finds a chronic lack of mental health professionals who can care for 56 million Americans with mental health or substance abuse issues.
These problems are even more acute in Iowa, especially in rural areas, where it's made even worse by the lack of health care of any type. Only 56 communities in Iowa have a physician, nurse practitioner, or physician's assistant who can provide mental health services.
Changes need to be made. The Iowa Legislature and Gov. Kim Reynolds made a good first step this past session by approving additional access centers for people who need immediate mental health care, and treatment teams to encourage people with mental health conditions to stay on their medication. The bill also requires teachers and anyone else who works with children to undergo training to identify and provide assistance to students who show signs of suicidal mental distress.
But forward momentum is not guaranteed, and future funding continues to be uncertain. In the meantime, the University of Iowa College of Nursing is doing what it can to plug some of those gaps through its educational programs, including a post-graduate nurse practitioner program that can serve as an important resource to deliver health care services to underserved rural areas.
Nurse practitioners are advanced practice registered nurses who take additional training beyond the Bachelors' degree. They are able to examine patients and assess their health needs, order lab tests, diagnose illnesses, and prescribe medications. Iowa is one of 20 states in which nurse practitioners can work independent of the authority of a physician. Nurse practitioners can also provide specialized care, including psychiatric and mental health care, through additional training.
Click here to read the full column as it appeared in The Gazette
# # #