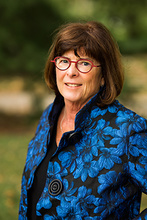 Prof. Emeritus Kitty Buckwalter Named Interim Dean
Professor Emeritus Kitty Buckwalter has agreed to serve as interim dean of the College Nursing, following Interim Dean Thad Wilson's impending departure to become president of the Research College of Nursing in Kansas City. Dr. Buckwalter's appointment will be effective June 3. She is currently professor emeritus in the college and co-director of the National Health Law and Policy Resource Center in UI's College of Law. Prior to assuming emeritus status in 2011, Dr. Buckwalter was the Sally Mathis Hartwig Professor in Gerontological Nursing, director of the John A. Hartford Center of Geriatric Nursing Excellence, and co-director of UI's Center on Aging. Her past leadership experience also includes service as UI associate provost for health sciences. She is a prolific researcher and internationally recognized expert on geriatric mental health, whose work has focused on improving mental health services and providing community-based care for chronically ill older people.
›› Click here to read more about the college's new interim dean
---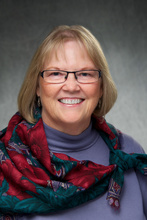 Stineman Appointed Interim Associate Dean
Dr. Anita Stineman has accepted the role of Interim Associate Dean for Academic Affairs—effective May 1, 2017. Dr. Stineman's background includes extensive experience with both teaching and administration in a variety of nursing education programs. Prior to joining the College of Nursing, she was a part of the Health Occupations Education Program in the College of Education. Part of her responsibilities in this position included working with the Iowa Department of Education as a consultant to Iowa's community college nursing and allied health programs and their non-credit health programs in the continuing education divisions. Dr. Stineman teaches graduate courses in the focal area of nursing education. She also participates in faculty practice initiatives and serves as director of the Certification Center.
›› To read more about Associate Professor Stineman, click here