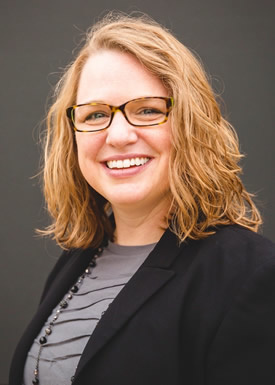 Current PhD candidate Julie Weldon, MSN, RN, was recently awarded a fellowship from the University of Iowa's Center for the Integration of Research, Teaching and Learning (CIRTL). This is one of only 10 fellowships awarded to CIRTL participants who have demonstrated an interest in developing innovative, teaching-focused research here at the University of Iowa.
Weldon received the fellowship for her project, which is titled "Accommodating Student Learning Styles in the Online Learning Environment."
"I have been adjunct faculty for the past 10 years at a small, private, health care-focused, Liberal Arts College. My courses have evolved from the traditional, classroom format to the online learning environment. I was interested to see how research opportunities could help me improve as an educator. I wanted to confirm I was accommodating student learning styles to promote success in my online classroom," explained Weldon. "The CIRTL framework and network affords me the opportunities to build skills transferable to my career interests as both a researcher and educator."
As a center for learning and teaching in higher education, CIRTL is supported by the National Science Foundation. The UI joined CIRTL in 2003 and is one of 43 members.
"The CIRTL program's foundation includes three core ideas, one of which is 'Teaching-as-Research'. The intent behind this core idea is to encourage undergraduate educators to apply deliberate, systematic, and reflective research methods within their classrooms. Your designation as a CIRTL Teaching-as-Research Fellow reflects our belief in your ability to facilitate this core idea," said Erin Barnes, PhD, program coordinator, CIRTL at the UI. "We have no doubt that your project will not only inform your own teaching practices, but that of your peers as well."
# # #