American Academy of Nursing Announces 2020 Class of Fellows
By Jamie Nicpon | Office of Communications & Marketing | 8-25-2020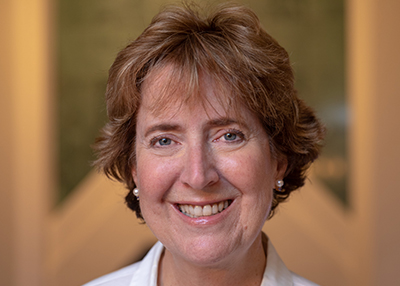 The American Academy of Nursing (AAN) recently announced its selection of 230 highly distinguished nurse leaders as part of its 2020 Class of Academy Fellows. Among this extraordinary group of new Fellows is University of Iowa College of Nursing faculty member Barbara St. Marie, PhD, ANP-BC, GNP-BC, FAANP. 
With this latest class of inductees, the number of UI College of Nursing faculty members who are AAN Fellows has grown to 23.
Dr. St. Marie is well known for her research on acute and chronic pain, specifically as it pertains to identifying patients who are at risk for opioid misuse or opioid use disorder. She works to improve decision support for safe and responsible pain management and examines pharmacologic and nonpharmacologic interventions to improve safe practice and reduce risk.
"Becoming a Fellow in the American Academy of Nursing is a great honor for me and signifies that my work has had sustained impact on nursing and society. I know that I will continue to support the science and innovations from the nursing profession to advance quality health care and equity," said Dr. St. Marie.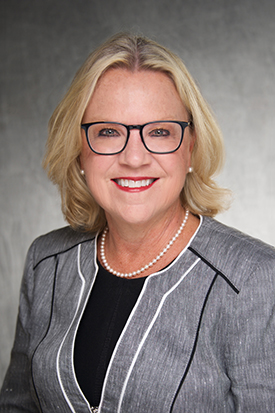 University of Iowa Hospitals and Clinics' Chief Nursing Officer Cindy Dawson was also selected to receive the Fellow designation from the Academy. Dawson, MSN, RN, CORLN, has served in many roles at UIHC during her distinguished 44-year career. She was recognized for her contributions to nursing and health care on the national level. In particular, the honor highlighted her work in translating evidence-based care into daily practice to ensure consistent delivery of high-quality health care. 
The newest Fellows represent 39 states, the District of Columbia, the U.S. territory of Guam, as well as 13 countries. The Academy is currently comprised of more than 2,700 nursing leaders who are experts in policy, research, administration, practice, and academia that champion health and wellness, locally and globally.
"I am honored to welcome this exceptional class to the American Academy of Nursing. Their work, across many fields of expertise, exemplifies the power of nursing knowledge in creating meaningful change," said Academy President Eileen Sullivan-Marx, PhD, RN, FAAN. "As a policy organization, we strive to improve health and achieve health equity through nursing leadership, innovation, and science. Growing the Academy's Fellowship bolsters our collective strength and further enables us to meet our policy priorities. Now, more than ever, our collaboration is critical and I am excited to congratulate this dynamic class of Fellows during the International Year of the Nurse and the Midwife."
Dr. St. Marie and Dawson, along with the other 2020 inductees, will be honored during the Academy's annual policy conference, In Crisis and Calm: Leading with Purpose, which will be held virtually October 29-31.
For a full list of the 2020 Class of Fellows, go to aannet.org
# # #
About AAN
The American Academy of Nursing serves the public and the nursing profession by advancing health policy and practice through the generation, synthesis, and dissemination of nursing knowledge. The Academy's more than 2,700 Fellows are nursing's most accomplished leaders in education, management, practice, and research. For more information, visit AANnet.org.