Tuesday, September 1, 2020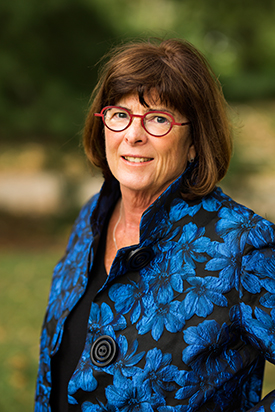 American Academy of Nursing Designates Five Renowned Nurse Leaders as Living Legends
By Jamie Nicpon | Office of Communications & Marketing | 9-1-2020
The American Academy of Nursing officially designated five prominent nurse leaders as Living Legends—the Academy's highest honor. Among the five honorees is UI College of Nursing Professor Emeritus Kathleen (Kitty) Buckwalter.
"It is a tremendous honor to be recognized by the American Academy of Nursing, and to join the ranks of Living Legends who have made sustained contributions to both the nursing profession and society," said Dr. Buckwalter. "Iowa, where I received my educational foundation (BSN '71; MA '74) and spent the majority of my academic career, has a longstanding tradition of representation among nurses who have made a continuing impact on the provision of health care services, including former Deans Myrtle (Kitch) Aydelotte and Geraldine Felton; long-time friend and faculty colleague, Meridean Maas; and Ada Jacox, advisor and mentor during my Master's program at the College of Nursing."
Dr. Buckwalter joins Drs. Aydelotte, Felton, Jacox, and Maas as the college's other recipients of this prestigious designation. 
Dr. Buckwalter, RN, FAAN, is a renowned innovator, mentor, advocate, and researcher recognized for her health policy work and for spearheading the development of the geropsychiatric nursing subspecialty. Among the first cohort of nurses to receive a Geriatric Mental Health Academic Award in 1983, Dr. Buckwalter's decade-spanning efforts to develop and test conceptual and rural mental health models of care has led to incredible breakthroughs in treating persons with dementia through non-pharmacological and environmental interventions.
Dr. Linda Harman Aiken (University of Pennsylvania School of Nursing); Dr. Bobbie Berkowitz (Dean Emerita at Columbia University School of Nursing); Dr. Beverly Malone (National League for Nursing); and, Dr. Marilyn Rantz (University of Missouri Sinclair School of Nursing) join Dr. Buckwalter as the Academy's 2020 Living Legends. The group will be honored during the Academy's annual policy conference, In Crisis and Calm: Leading with Purpose, which will be held virtually October 29-31.
"This year we have experienced an outpouring of public support for nurses due to the pandemic. It is vital that we recognize the profession's leaders who have worked tirelessly throughout their careers to promote better health outcomes, increase health equity, advance education, and improve conditions for vulnerable populations, all while mentoring the next generation to follow in their footsteps," said Academy President Eileen Sullivan-Marx, PhD, RN, FAAN. "The Academy is honored to recognize these outstanding individuals as Living Legends and celebrate their legacies."
# # #
About the Academy
The American Academy of Nursing serves the public and the nursing profession by advancing health policy and practice through the generation, synthesis, and dissemination of nursing knowledge. The Academy's more than 2,700 Fellows are nursing's most accomplished leaders in education, management, practice, and research. For more information, visit AANnet.org.