Three University of Iowa College of Nursing faculty have been selected as members of the American Academy of Nursing 2023 class of Fellows, the Academy announced Wednesday. Adjunct Assistant Professor Kimberly Bergen-Jackson, PhD, RN-BC, LNHA, newly hired Associate Professor Yamnia Cortés, PhD, MPH, FNP-BC, FAHA, and Associate Professor Stephanie Gilbertson White, PhD, APRN-BC, will be among the inductees recognized for their substantial, sustained, and significant contributions to health and health care at the Academy's annual Health Policy Conference, taking place on October 5 – 7 in Washington, DC.
Induction into the Academy is a significant milestone in a nurse leader's career in which their accomplishments are honored by their colleagues within and outside the profession. Fellows are selected based on their contributions and impact to advance the public's health.
"We are thrilled that Drs. Bergen-Jackson, Cortés, and Gilbertson White were selected to receive this prestigious honor," said Julie Zerwic, College of Nursing Kelting Dean and professor. "All three are accomplished leaders in their fields and are well-deserving of this recognition from the Academy."
About the new Fellows: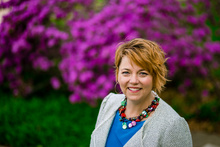 Stephanie Gilbertson White, PhD, APRN-BC, is associate professor with tenure and director of the PhD program at the UI College of Nursing. Her current research focuses on identifying the psychological and biological factors associated with increased risk of developing distressing symptoms in patients with cancer and multiple chronic conditions, and developing and testing a symptom self-management interventions for patients with cancer living in rural areas entitled OASIS.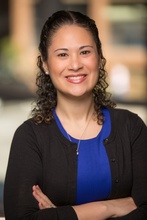 Yamnia Cortés, PhD, MPH, FNP-BC, FAHA, will be joining the UI College of Nursing as associate professor, tenure track, in August 2023. In her previous position as assistant professor in the School of Nursing at the University of North Carolina – Chapel Hill, she led an interdisciplinary program of research focused on understanding sociocultural, environmental, and biological factors that impact midlife women's health; the interface between reproductive aging and cardiovascular disease risk; and interventions to promote cardiovascular health, particularly in Latinas.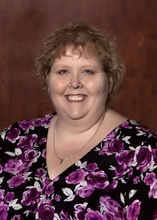 Kimberly Bergen-Jackson, PhD, RN-BC, LNHA, a three time graduate of the CON (06BSN, 08MSN, 13PhD), is administrator at Oaknoll Retirement Residence, adjunct assistant professor in the UI College of Nursing and Board of Directors Chair for LeadingAge Iowa.
About the American Academy of Nursing
The American Academy of Nursing serves the public by advancing health policy and practice through the generation, synthesis, and dissemination of nursing knowledge. Academy Fellows are inducted into the organization for their extraordinary contributions to improve health locally and globally. With more than 2,900 Fellows, the Academy represents nursing's most accomplished leaders in policy, research, administration, practice, and academia.