College of Nursing faculty research covers nearly every aspect of the field of nursing, as these two major grants received in the past year demonstrate. From an app supporting families in caring for loved ones with dementia to patient safety in inpatient care settings, our faculty research advances knowledge and outcomes across the spectrum.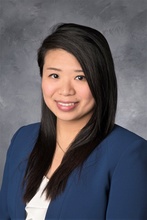 Approximately 16 million American family caregivers care for people with dementia and many of them struggle with pain management. Nai-Ching Chi, PhD, RN received a $150,000 research grant from the Alzheimer's Association to evaluate her Pain Control Enhancement web app intervention that provides tailored strategies in pain management to family caregivers of people with dementia. The preliminary findings suggest the PACE-app is acceptable, informative, and easy for caregivers to use. The PACE-app will be a publicly available tool for family caregivers, and it has great potential to optimize pain management for people with dementia.  
Dr. Chi joined the College in 2017. Her program of research focuses on integrating advanced data science with technology to support dementia care, multimorbidity, pain management, family caregiving, and healthy aging.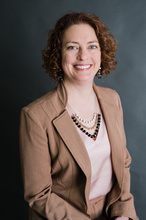 Patricia Groves, PhD, RN was awarded a $450,000 R21 grant from the National Institute for Minority Health and Health Disparities for proposed research on "Patient voices: patient, nurse, and event characteristics associated with nurse judgments about safety concerns conveyed by inpatients in minority and other health disparity populations."
"We know that not everyone experiences hospital care the same way, and part of the reason may be unrecognized assumptions that healthcare workers bring to communication with the patient. In this study, we hope to tease out different factors that influence the way nurses respond when a patient expresses a concern. That way, we can figure out how to intervene in a way that supports both patients' safety reporting and unbiased nurse response," said Groves, who joined the College in 2011.
The long-term goal of her research is to improve patient safety, mitigate risks, and prevent errors by developing targeted interventions that support open and unbiased communication between nurses and patients about safety concerns and allow organizations to respond rapidly to those concerns.
► Read more from the 2022 College of Nursing Magazine