Tuesday, September 17, 2019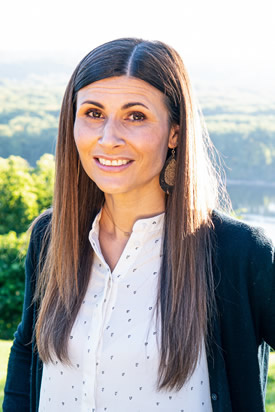 Iowa's University Center for Excellence in Developmental Disabilities (UCEDD) is a part of the national network of Leadership Education in Neurodevelopmental and Related Disabilities (LEND) programs funded by the Maternal and Child Health Bureau of the Health Resources and Services Administration. Iowa's chapter of this national program, (ILEND), provides long-term, graduate level interdisciplinary training. 
Jennifer Manternach, a dual-track Doctor of Nursing Practice (DNP) student in the University of Iowa's Pediatric Primary Care Nurse Practitioner and Psychiatric Mental Health Nurse Practitioner programs, was recently accepted as an ILEND trainee.
As part of her training, Manternach will participate in interdisciplinary seminars, including the Parents as Mentors (PAM) program, and in cultural diversity activities. She will also complete a research project and participate in health policy activities.  
The intent of this ILEND training is to advance Manternach's knowledge and skills regarding pediatric health and to improve health care delivery systems for children with developmental disabilities. The program accomplished this by preparing trainees from diverse professional disciplines to assume leadership roles in their respective fields and by ensuring high levels of interdisciplinary clinical competence.
# # #
ILEND is an interdisciplinary leadership training program for graduate students with a commitment to providing culturally competent, family-centered, coordinated systems of health care and related services for children with special health care needs and their families. To learn more, go to uihc.org/ucedd/pre-service-training-continuing-education