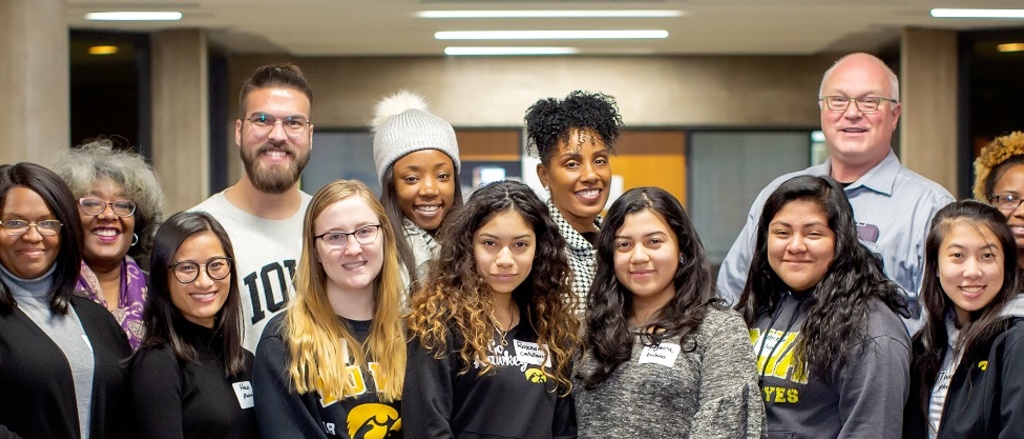 Diversity - UI Multicultural Nursing Association (MNA)
The UI Multicultural Nursing Association (MNA) student organization brings underrepresented and international pre-nursing, BSN, MSN, DNP, PhD and professional nurses together to celebrate community and promote knowledge of leadership in nursing and social justice.
MNA strives to cultivate culturally responsive future nurses to meet the quality care needs of an ever-increasing diverse patient population. MNA is Making Nursing Accessible to marginalized identities to help diversify the nursing workforce. 
MNA's V.O.I.C.E.S. in Nursing (Variety of Individuals Championing Equity and Success) is our speaker series highlighting a variety of topics such as leadership, social justice, health disparities, Strengths, and many health-related topics related to nursing standards, protocol and careers.
MNA is dedicated to:
Developing student and nurse leaders
Networking with nursing student peers and nursing professionals
Diversifying nursing education pipeline and nursing workforce
Developing and implementing best practices for delivering culturally responsive patient care
Advocating for continued research, education, dissemination of information and policy-making about diversity, equity, inclusion, social justice, and health
Public service and outreach
Advancing professional career pathways
Honoring multicultural nursing pioneers.
We welcome new members on a rolling basis. To join MNA, complete the member form and email it to valerie-garr@uiowa.edu. Subscribe to our MNA listserv to receive email communications from us.
---
MNA events support the College of Nursing's Definition of Diversity and Underrepresented
MNA events support the College of Nursing's Seven Pillars of Diversity
MNA Programs
CONNECTS:
This is our community service, service-learning, and outreach arm, which stands for "College of Nursing Networks and Engagement in Communities Through Service."
Career:
Leadership Series – Guest speakers address a variety of health, social justice, and career topics.
BSN Admissions Essay Workshop – Held every spring (late February/early March) to help nursing interest students with writing their nursing essay for BSN admission application. Students rave about this workshop, and many students who have attended are admitted to the program. An event announcement is sent to all nursing interest majors. RSVP is required to attend. 
Resources