Established over forty years ago, the

Midwest Nursing Research Society

(MNRS)

is a place for nurse scientists and researchers at all career levels to learn, collaborate, and grow the field.

Dr. Ann Marie McCarthy received the 2022 MNRS

Lifetime Achievement Award

, which

recognizes a member who has significantly advanced the profession of nursing through extensive research and outstanding accomplishments.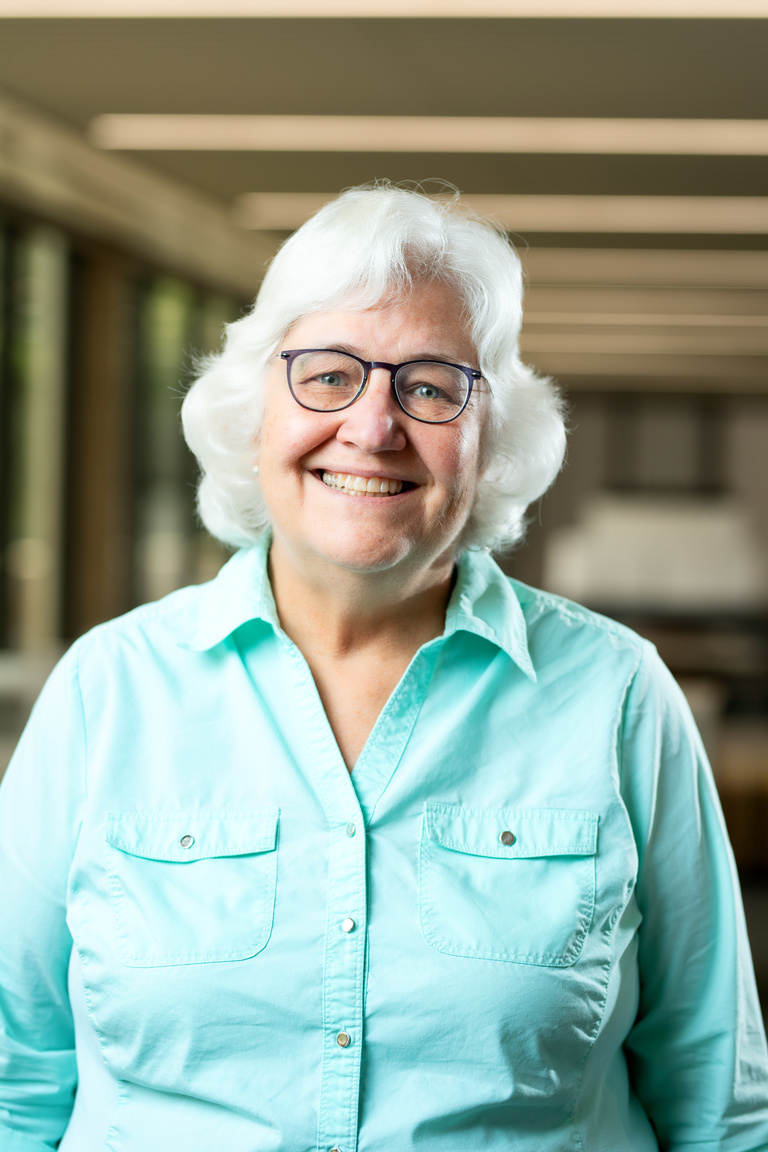 If you have a child who has received any type of painful medical procedure, from vaccinations to intravenous placement, you have probably benefitted from the research of Dr. Ann Marie McCarthy.
"When I was a staff nurse and a child had a procedure, we did the same thing every time – we asked the parents to leave the room and we made sure one of us was there to restrain the child. Then the child would be distressed and scream, and we'd do whatever procedure needed to be done and walk away. I hated it," McCarthy said in a 2018 National Institute of Nursing Research Director's Lecture.
Looking for a better solution, McCarthy devoted much of her career to studying ways to decrease the distress children experience during painful procedures and has built a comprehensive predictive model for identifying children at risk for pain. Her work led to the development of the free, web-based "Distraction in Action Tool" that identifies a child's risk for distress and empowers parents and providers with training and a customized plan of distraction to reduce distress.
 "We know that bad experiences with those procedures can cause increased pain sensitivity and avoidance of health care later in life," McCarthy told IowaNow in 2016. "If we provide distraction, children are less likely to be traumatized and, as a result, less likely to experience long-term negative effects."
After working as a pediatric nurse and pediatric nurse practitioner, Dr. McCarthy received her PhD in educational and pediatric psychology from the University of Iowa in 1990. She became an assistant professor in the College of Nursing in 1994 and has served as PhD program director, Parent, Child, and Family area chair, and associate dean of research in the College. In addition to mentoring tenure-track and clinical faculty, students, and post-docs in grant-writing and publications, she has been called inspirational and "one of the smartest, hard-working, and kindest nursing professors out there," by former students. 
McCarthy has also made important contributions in improving the safety and success of children with chronic conditions while in school and in the field of school nursing. Her research examining medical administration practices and errors in schools has led to changes in school policies and subsequent work with the National Association of School Nurses to develop medication administration guidelines.
Recognized as a national leader in advancing nursing knowledge through research, McCarthy has received numerous recognitions over the years. She became a fellow of the American Academy of Nursing in 2003 and in the National Academy of School Nursing in 2011, received the Regents Award for Faculty Excellence from the Iowa Board of Regents in 2013, the Midwest Nursing Research Society Distinguished Contribution to Research Award in 2015, the Hancher-Finkbine Faculty Medallion in 2018, and was invited to give the National Institute of Nursing Research Director's Lecture for the National Institute of Health in 2018.
Read about other 2022 MNRS Award Winners: