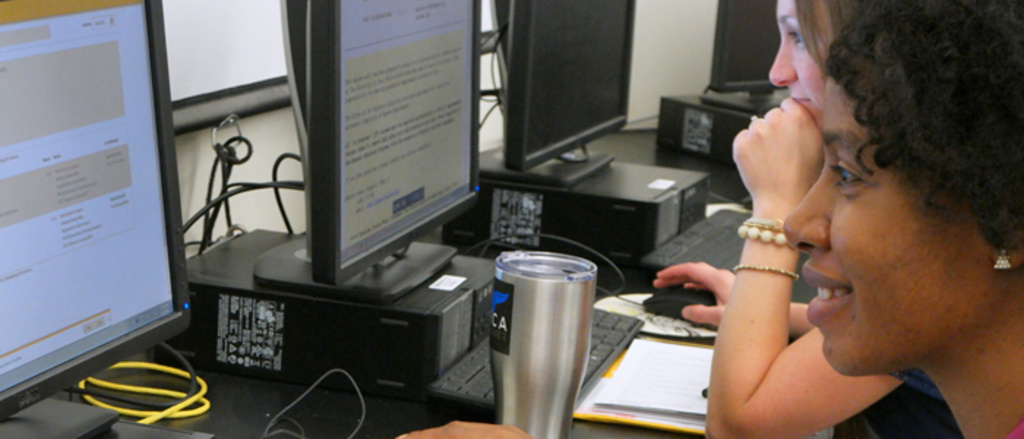 RN-BSN - Indian Hills Community College (IHCC) Select list
Values, Society & Diversity (VSD)
ANT 105 Cult Anthropology    

CLS 150 Latin Am Hist&Cult   

CLS 155 Brazilian Hist&Cult  

CLS 175 Native American St   

CLS 222 Surv of Latino Lit   

COM 140 Intro Mass Media

COM 148 Diversity and the Media    

MUS 205 Jazz Hist & Appreciation   

PHI 101 Intro to Philosophy  

PHI 105 Intro to Ethics

PHI 145 Intro Ethical Confl  

REL 101 Surv World Religion  

SOC 120 Marriage And Family  

WST 101 Women's Studies
Literary, Visual & Performing Arts (LVPA)
ART 101 Art Appreciation    

ART 103 Art Excursions I     

ART 104 Art Excursions II   

ART 106 Mexican Art   

ART 107 Arts And Crafts

ART 108 Art Western World   

ART 113 Graphic Design I    

ART 118 Design, Form & Func 

ART 119 2-D Design    

ART 122 3-D Design    

ART 133 Drawing 

ART 134 Drawing II    

ART 140 Painting

ART 141 Painting II   

ART 142 Painting III  

ART 145 Water Color   

ART 146 Pastels 

ART 170 Ceramics

ART 171 Ceramics II   

ART 172 Ceramics III  

ART 180 Found Photography   

ART 184 Photography   

ART 185 Photography II

ART 200 Art History I 

ART 201 Art History II

ART 202 Art History III

ART 281 Color Photography   

ART 286 Photo:Portraiture   

DRA 130 Acting I

DRA 210 Africn Amer in Film 

HUM 135 Humanities Erly Wld 

HUM 136 Humanities Renaiss  

HUM 137 Humanities Mod Wrld 

HUM 205 Humanities: Hero    

LIT 110 Am Lit to Mid-1800S 

LIT 112 Amer Lit:1945 to PR 

LIT 113 Amer Lit:1865-1945  

LIT 140 British Lit I 

LIT 141 British Lit II

LIT 150 World Literature I  

LIT 152 Early Mod World Lit 

LIT 153 Modern World Lit    

LIT 157 Bible As Literature 

LIT 161 The Short Story

LIT 165 The Novel

LIT 171 Survey of Poetry    

LIT 175 Survey of Drama

LIT 181 Myth And Literature 

MUA 101 Applied Voice 

MUA 102 Applied Voice II    

MUA 103 Applied Voice III   

MUA 119 Class Piano   

MUA 120 Applied Piano I

MUA 140 Appl Mus:Jazz Imp I 

MUA 141 App Mus:Jazz Imp II 

MUA 142 App Mus:Jazz Im III 

MUA 143 Applied Brass 

MUA 144 Applied Brass II    

MUA 145 Applied Brass III   

MUA 170 Applied Woodwinds   

MUA 171 Appl Woodwinds II   

MUA 172 Appl Woodwinds III  

MUA 180 Applied Percussion  

MUA 181 Appl Percussion II  

MUA 182 Appl Percussion III 

MUA 201 Applied Voice IV    

MUA 202 Applied Voice V

MUA 203 Applied Voice VI    

MUA 219 Class Piano II

MUA 220 Applied Piano II    

MUA 221 Applied Piano III   

MUA 222 Applied Piano IV    

MUA 223 Applied Piano V

MUA 224 Applied Piano VI    

MUA 240 App Mus:Jazz Imp IV 

MUA 241 Appl Mus:Jazz Imp V 

MUA 242 App Mus:Jazz Imp VI 

MUA 243 Applied Brass IV    

MUA 244 Applied Brass V

MUA 245 Applied Brass VI    

MUA 270 Appl Woodwinds IV   

MUA 271 Applied Woodwinds V 

MUA 272 Appl Woodwinds VI   

MUA 280 Appl Percussion IV  

MUA 281 Appl Percussion V   

MUA 282 Appl Percussion VI  

MUS 100 Music Appreciation  

MUS 108 Jazz Appreciation   

MUS 202 World Music   

MUS 205 Jazz Hist & Appreciation
International & Global Issues (IGI)
ENV 142 Natural Resources                      

POL 121 International Relations                     

SOC 147 Foreign & Domestic Terrorism                     

GEO 121 World Reg Geography 
Elective Credit (need total of 11 hours)
https://myui.uiowa.edu/my-ui/courses/transfer-sisearch.page?_ticket=tyJxF7wmSBC043f4Oc6YJd_iOMvySMBB. This is a tool for you to search for courses that transfer from the community college to the University of Iowa.
Brief instructions on how to use the transfer tool are as follows:
Click on the above link and use the drop-down boxes
Transfer Institution = Iowa Valley Community College Marshalltown, Marshalltown IA
UI College = College of Liberal Arts
Select the curriculum area of courses = All Evaluated Courses
Hit search
All courses on this list will transfer to Iowa except courses that are labeled "Career & Technical credit" or "Developmental Course".  Choose any 11 credit hours of courses (no "Career & Technical" or "Developmental Course").