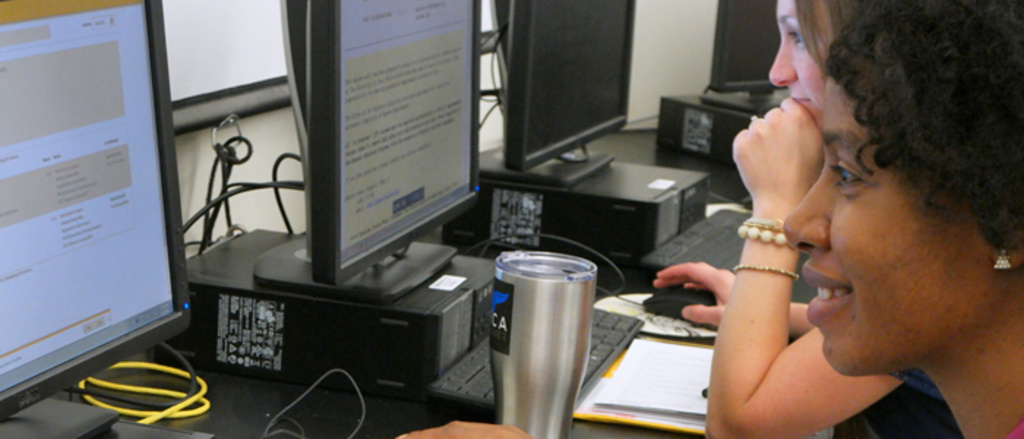 U2G: The Fast Track to Your Graduate Degree
What is U2G: an undergraduate to graduate program that allows you to graduate with both your Bachelor's (BSN) and Doctor of Nursing Practice (DNP) in as little as 6 years depending on the subprogram you choose. A DNP subprogram is the specialty area (or population) you want to work with, such as Pediatrics or Adult/Gerontology.
What DNP Subprograms are offered through U2G?
DNP - Adult Gerontology Primary Care Nurse Practitioner (AG-PCNP)
DNP - Pediatric Nursing Practitioner – Primary Care  (PNP-PC)
DNP - Health Systems/Administration
DNP - Family Nurse Practitioner
DNP -

Psych Mental Health

Nurse Practitioner
Benefits of U2G:
Earn your graduate degree faster
Save money on tuition with accelerated learning
Increase your employment opportunities
Who Can Apply
Students with an Associate Degree in Nursing (ADN) applying to our RN-BSN program
Must have a 3.25 cumulative GPA
Must have (or will have) all prerequisites completed for the RN-BSN program
APPLICATION PROCESS
APPLICATION DEADLINES: April 1 (fall start) and November 1 (spring start) 
Complete the Graduate College application.  Note you are applying to the DNP program. You do not need to submit any further documentation to Graduate Admissions.
Once your application has been submitted:
Send the goal statement and a resume/CV to the Nursing Graduate Program.
Send the name and contact information for your reference to the Nursing Graduate Program. A reference form will be sent to them to complete and return to the Nursing Graduate Programs Office. Note your reference should be either a faculty member or nursing supervisor.
For further information or questions, please contact:
Cheri Doggett
cheri-doggett@uiowa.edu
319-335-9214
Kara Avis
kara-avis@uiowa.edu
319-467-4405